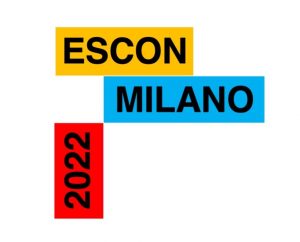 The 2022 ESCON Transfer of Knowledge Conference will take place at the University of Milano-Bicocca on August 29-31, 2022. The European Social Cognition Network (ESCON)'s main aims are to promote European research collaboration in social cognition and to help the transfer of knowledge from senior researchers to younger ones. The annual conferences are particularly instrumental for building cutting-edge collaborative research programs as well as for the training, promotion, and networking of junior researchers.
We are happy to announce Jan De Houwer (Ghent University) and Ursula Hess (Humboldt University) as keynote speakers.
ESCON is currently between funding programs. This means that in order to make ESCON 2022 possible, we ask for a participation fee. Registration fees are modest and include lunches and two dinners. Participants are asked to self-organize their accommodations. Please find suggestions for budget housing on the dedicated page. If you plan to attend, please make reservations early!
Everyone who self-identifies as a social cognition researcher is encouraged to submit their work for presentation by April 15, 2022. PhD students developing cutting-edge research are encouraged to apply for the Best Paper Award (see the dedicated section).
---
We are looking forward to welcoming you to Milano!
The Organizing Committee in Milano,
Marco Brambilla, Simone Mattavelli, Marco Perugini, Simona Sacchi
---
How to contact us
To reach us: escon2022@unimib.it