Conference Venue

University of Milano-Bicocca, U6 Building – Building map
Piazza dell'Ateneo Nuovo, 1, 20126 – Milano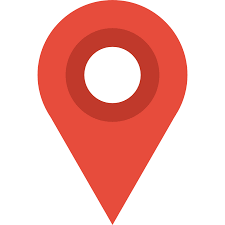 See on G-Maps
---
How to get there
The U6 building is in the heart of the Bicocca Campus. You can reach the venue by:
Subway
(MM) Line M5. Stop: Bicocca. Line: M1. Stop: Precotto. Then, take Tram 7 and get off at Arcimboldi Ateneo Nuovo.
Train (Suburban lines)
Lines: S7, S8, S9, S11. Station: Greco Pirelli.
Tram
Line: 7. Stop: Arcimboldi Ateneo Nuovo.
Line: 31. Stop: San Glicerio.
Bus
Line: 87. Stop: Arcimboldi Ateneo Nuovo.
Line: 728. Stop: Milano Greco F.S.
---
Getting to Milano
Milano is in the north of Italy and is easily accessible both by land and by air. It is Italy's international gateway with three good-sized international airports. These are the easiest and fastest ways to get to Milano depending on where you are departing from:
By plane
Milano is served by 3 airports:
Malpensa (MXP, 45 Km from the city center)
Linate (LIN, 7 Km from the city center)
Bergamo Orio al Serio (BGY, 50 Km from the city center).
By train
Milano can be reached from the main European cities via high-speed trains. The main stations are:
Stazione Centrale FS – piazza Duca d'Aosta connection with underground lines M2 M3 where the main trains traveling abroad are also departing from. At the Stazione Centrale there is a luggage storage, as well as several services and a big shopping area
Stazione Porta Garibaldi FS – piazza S. Freud – connection with underground lines M2 and M5 – Stazione Cadorna FN – piazzale Cadorna – piazzale Cadorna connection with underground lines M2 and M1
Stazione Rogoredo FS – Via Cassinis – connection with underground line M3
By bus
It is possible to reach Milano by bus thanks to the numerous companies offering medium and long length itineraries.
The main bus terminals are:
Lampugnano – Via Giulio Natta 226 – connection with underground line M1 Lampugnano. Located North of the city, near the San Siro neighbourhood, it consists of 20 bus arrival/departure lanes and one ticket office with a waiting room complete with a bar. Other services are also included. Several bus companies arrive at this terminal from the main Italian and foreign cities.
San Donato – Via G. Impastato – connection with underground line M3 San Donato, located South of the city it is a terminal for buses coming to and leaving from Milano, on national and international routes.
By car
Milano represents one of the main motorway crossroads connecting it to the rest of Italy and Europe. It is possible to reach the city by car from five different motorway routes connected by the Milanese system of ring roads (tangenziali).
POSSIBLE MOTORWAYS LEADING TO MILANO:
A4 Torino-Trieste
A1 Milano-Napoli
A7 Milano-Genova
A8 Milano-Varese (Milano-Laghi)
A9 Lainate-Como
---
Accomodation
Many accommodations are easily accessible near the conference site (Piazza dell'Ateneo Nuovo, 1). We strongly advice to book in advance! Some hotels in the area surrounding the conference venue:
Hotel degli Arcimboldi (****)
Starhotels Tourist (****)
Hotels in the city center:
---
Meals
The lunches for the three conference days will be provided by the organization. One dinner will be offered on day 2 (August 30) following a social event. Finally, a Farewell Dinner will be also offered on day 3 (August 31).
---
Social Event
Coming soon